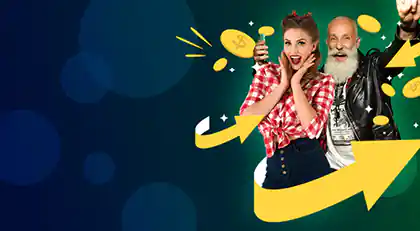 10% for an active game
every Monday
Privacy at Pin Up Casino - safe play for money with withdrawal
Updated: 06.02.2023
We respect your right to privacy and do not collect any personal data other than the data we need for your registration, identification and for comfortable use of our services. In this article we will tell you about the rules of using players' personal data and about privacy policy in Pin Up Casino Gambling Club.
By registering on the site, you agree to the Personal Information Retention Policy outlined below.
Collection and storage of user data
We may collect and process such information:
Information provided during registration and account updates;
Information provided by you in your requests for technical support, failure reports and other inquiries;
payment information;
Information about your computer configuration, including software and network settings.
Use of Cookies
We may collect information about your use of the Internet through the use of cookies. Cookies help us make our site better and your experience with us more enjoyable. Cookies enable us to recognize you as a registered member and to store information about your account, so that we don't have to re-enter your username and password. This gives you the opportunity to start playing immediately when you visit the Pin Up Casino site, without having to enter your personal details each time you log in.
You have the right not to accept cookies by selecting the appropriate option in your browser settings. In this case you will loose some parts of our website.
We reserve the right to use cookies unless you set your browser to refuse them.
Use of players' personal information
Our company cares about the rights of players who visit our site. We use all stored information about you in the following ways:
To provide access to the site;
To improve the services on the site;
to identify you in matters of publicly-available data publication (e.g. ratings, standings, etc.);
to better select marketing campaigns that are relevant to your interests;
To notify you about changes and updates to the site and to send you information relating to the site.
Cookies help us select the best slot machines for you so that you can comfortably spend time on our site.
Publication of personal user information
We will not disclose your information to third parties unless required by law. We reserve the right to disclose your personal data to fulfill our legal obligation. Also the administration of the Pin Up Gambling Club website may disclose players' personal data if they are requested to do so by the authorities. This happens mostly when there is a suspicion of fraud or in other situations as stipulated by law. The administration of the club makes sure that the players do not violate the applicable rules.
Changing personal information: You have the right and opportunity to make changes to your information through your account. When making changes to your personal information, follow the PinUp Online Casino Club Rules.
Changing Privacy Policy
All changes to the terms and conditions of your own information are governed by our general Terms and Conditions of User Agreement. On this page you can always find the final version of these provisions.
Contact support
For absolutely all questions related to the official site of Pin Up Casino, you can contact the technical support by writing to support@pin-up.ua.